Professional Lightweight Trolley Camera Backpack for DSLR, Compatible with Canon, Nikon, Sony and more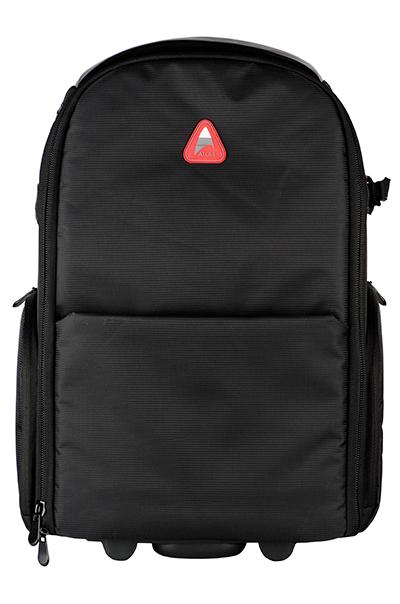 Atlas Redesigned Professional photography backpack is designed to house & transport a full-sized laptop/tablet PC, 2-3 DSLR/35mm/video cameras and numerous accessories including lenses, flashes & tripods. Its unique design employs a removable cart system that allows for easy transformation from a rolling case to a backpack, instantly. Transport all your gear effortlessly with the wide-stance, roller-blade quality wheels. Then instantly remove the cart system and use as a backpack to hike off to your final location. There is a padded secure compartment designed to fit a range of laptops with screens up to 17' in size (screen measured diagonally), one tripod holders, and room for multiple accessories. The shoulder harness system is padded and contoured for extra comfort and durability. Padded and water resistant.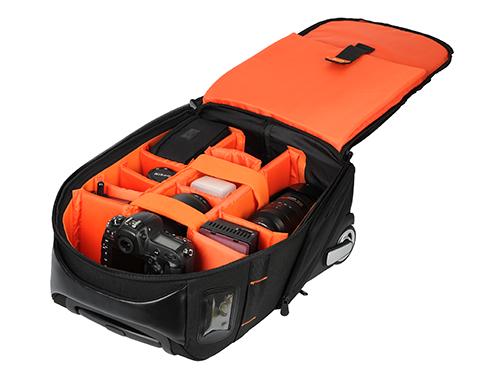 Features & Specifications:
• Black exterior with Orange padded interior
• Outer Size: 23" x 15" x 9"
• Outer material made of Nylon and leather made handles
• Interior is made of Nylon and Cotton-padded
• Handle telescope upto 20' Inches high
• Multiple removable dividers for a wide range of storage capabilities
Retail $149.99
UPC: 859456002805
SKU: ATLbkpk2