7 Range Sound Level Audio Noise Meter Decibel DB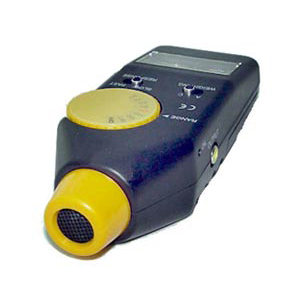 Features
:
Seven sound-level ranges: allow measurements from 50 -126 dB.




A and C weightings: lets you check compliance with safety regulations as well as make acoustic analysis.




Slow and fast response settings: lets you check peak and average noise levels.




Built-in battery condition indicator.




Phono-type output jack: for connection to home theater or test equipment.
BUY WITH CONFIDENCE

Specifications:
• Accuracy: +/- 2 dB @ 114 dB
• Standard: 0 dB = 0.0002 u bar
• Signal Output: 1.0 volt (peak) minimum into open circuit, with full-scale meter deflection at 1 kHz
• Load Impedance: 10 kOhms minimum
• Distortion: Less than 2% at 1 kHz, 0.5V
• Microphone: Electric condenser; omnidirectional
• Size (HWD): 6-5/16 x 2-7/16 x 1-3/4 Inches (160 x 62 x 44 mm)
• Weight: 6.6 oz (about 185 grams)
Ranges:
Description:
This is a brand new sound level pressure meter which is useful for measuring sound intensity, determining speaker efficiency or developing quick frequency response plots for loudspeakers. Power is supplied by a 9-volt battery, so the meter is completely portable.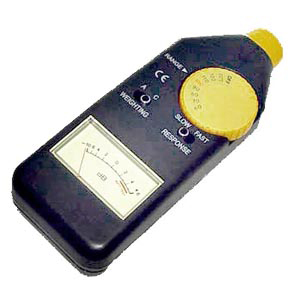 UPC: 859456002249
SKU: ATLM7R
Link:
http://www.theatlasstore.com
Product Link:
http://www.theatlasstore.com/p/375720/7-range-sound-level-audio-noise-meter-decibel-db.html